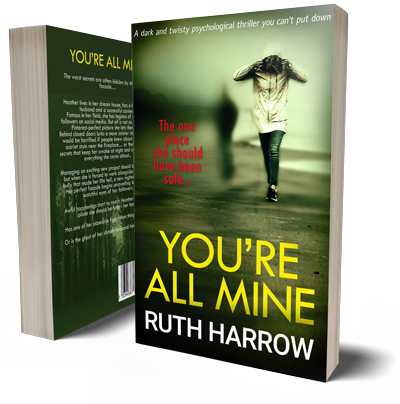 The worst secrets are often hidden by the shiniest facade…
Heather lives in her dream house, has a handsome husband and a successful career.
Famous in her field, she has legions of devoted followers on social media. But all is not as rosy as the Pinterest-perfect picture she lets them see.
Behind closed doors lurks a more sinister story. Heather would be horrified if people knew about the violent scarlet stain near the fireplace… or the shocking secrets that keep her awake at night and could destroy
everything she cares about…
Managing an exciting new project should be a breeze, but when she is forced to work alongside the school bully that made her life hell, a new nightmare starts. Her perfect facade begins unravelling before the watchful eyes of her followers.
Awful happenings start to reach Heather in the one place she should be safe – her home.
Has one of her obsessive fans taken things too far?
Or is the ghost of her distant husband haunting her?
From the bestselling author of the psychological thriller In Her Footsteps, You're All Mine is a gripping psychological thriller full of twists and turns that you will find hard to put down. Perfect for fans of Lesley Kara, K.L. Slater, Clare Mackintosh, Teresa Driscoll, and Sarah A. Denzil.